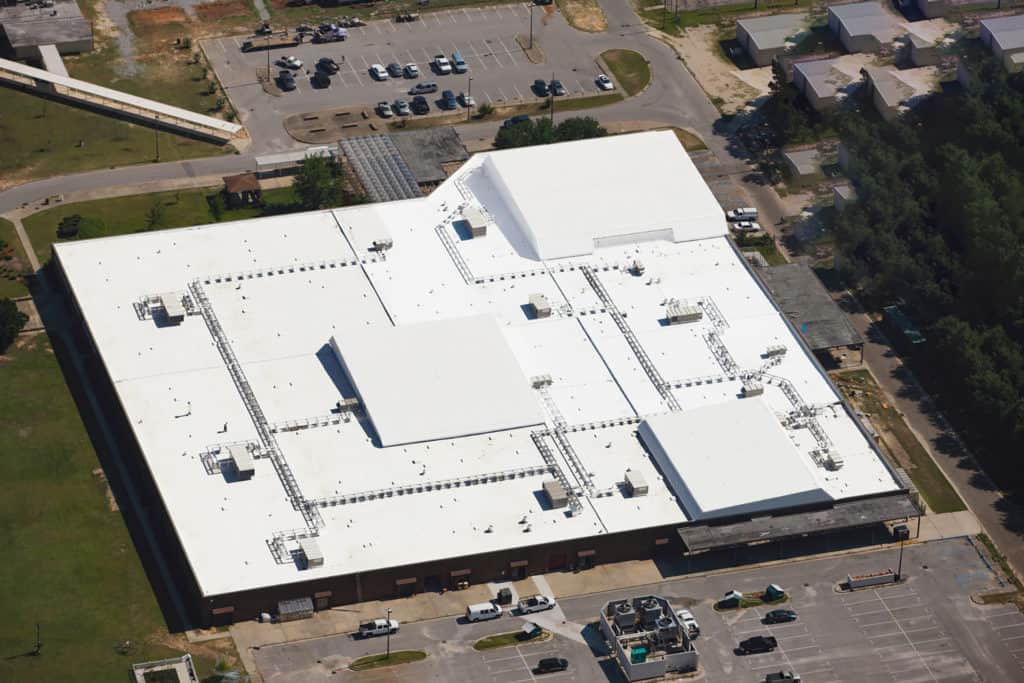 Thermoplastic Polyolefin (TPO) is a great choice for your commercial roof restoration. TPO is a single-ply reflective roofing membrane comprised of polypropylene and ethylene-propylene rubber. A TPO roof can last between 10 and 20 years. TPO membranes are white and highly-reflective which results in a dramatic decrease in your energy costs. If your current commercial roof is old, leaking, and in need of replacement applying a TPO roofing system is a much more affordable and efficient route than a total roof replacement.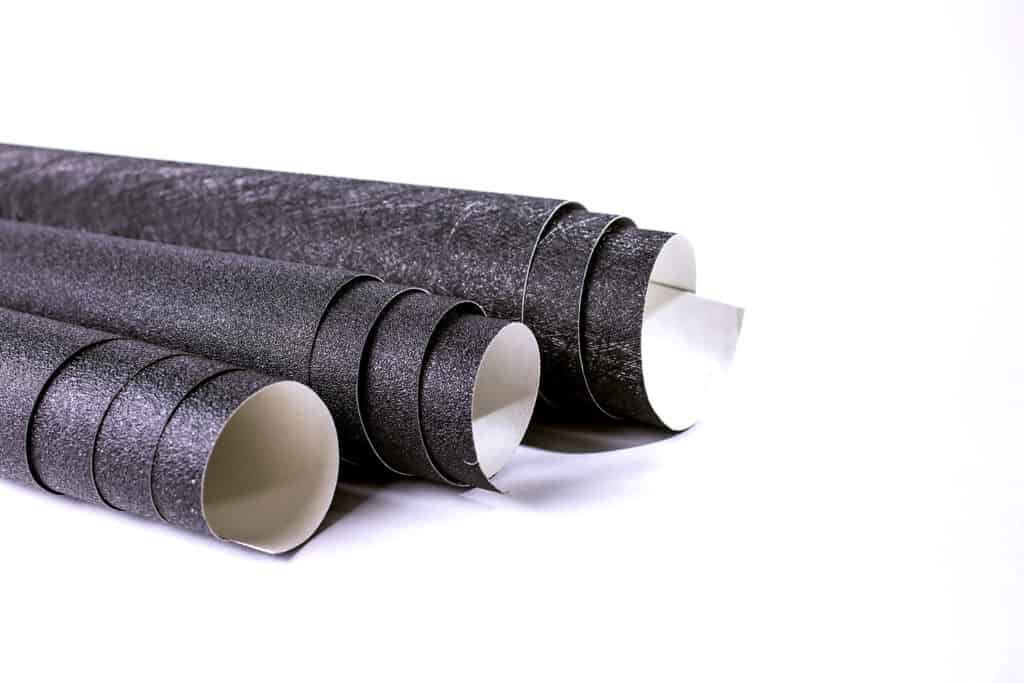 The TPO membrane is highly flexible and durable. It has a strong resistance to tears, punctures and impact damage. The membrane's flexibility allows for your building's movement and setting, without compromising your roof's performance.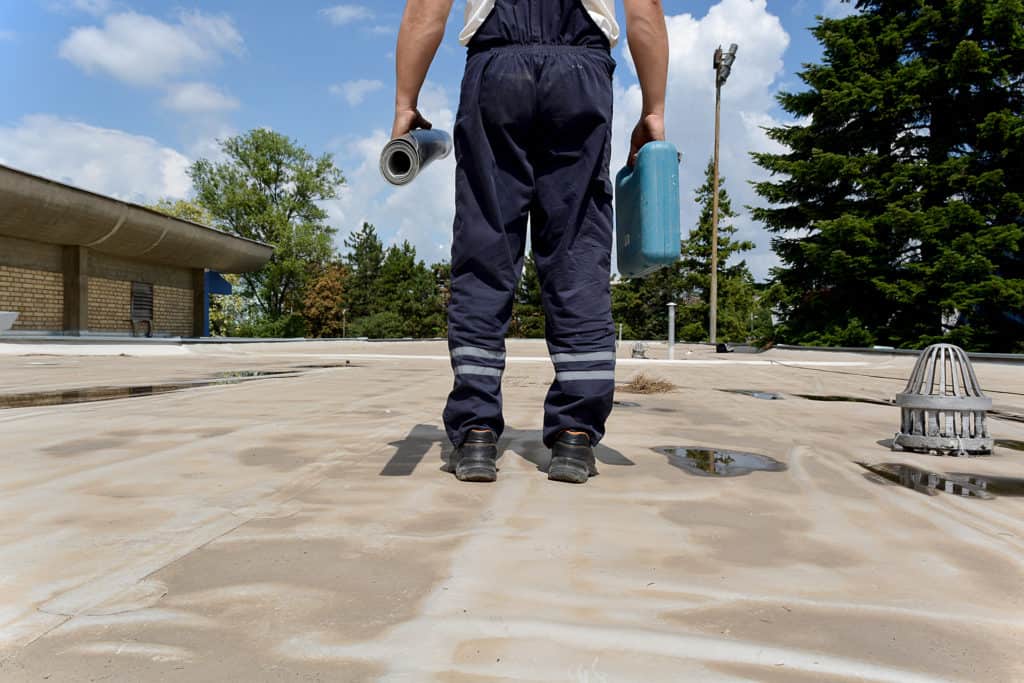 The TPO membrane is versatile and can be installed in three different ways. It can be fully-adhered or mechanically-attached. When the TPO is fully adhered the membrane is glued to the substrate using a strong adhesive that creates a chemical bond with the TPO. When it's mechanically attached, a special screw-type fastener is used to attach the roof to the substrate.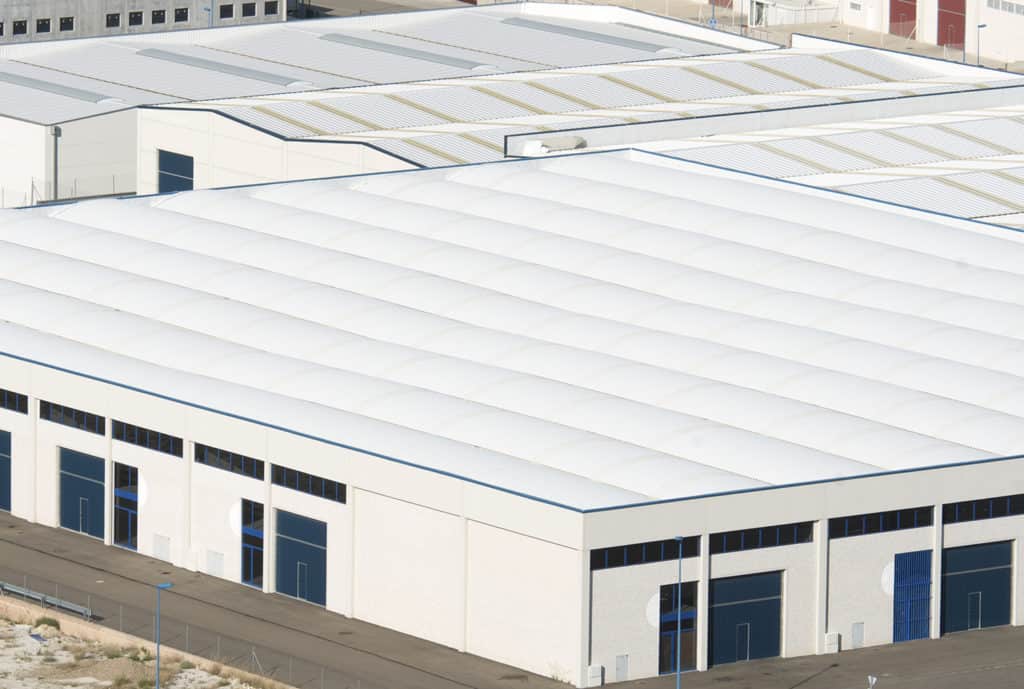 Is TPO Roof Restoration Right for You?
With minimal maintenance, the lifespan of your existing roof will easily match the lifetime of your building. New technologies like the Ure-A-Sil system have eliminated the need for total commercial roof replacements. Not only have they eliminated the need for replacement they have created superior roofs. It all comes down to cost, time, and quality. The cost and time it takes to replace an existing roof is twice as much as a restoration. If you did decide to spend the time and money to for a traditional roof replacement it would be a less durable and less energy efficient roof. The choice is easy when you think about it.