Memphis Roofing Contractor Services
A professionally installed roof can last between 20 and 25 years depending on the quality of materials used and craftsmanship of the installation. If you have an older roof, there's a good chance it needs to be replaced or repaired.  Stand outside and look at the slopes of your roof in direct sunlight. If you notice curling shingles, it's a sign they're ready to be replaced. Missing shingles is another sign your roof needs attention.  A free roof inspection confirms the extent of damage and gives you the information necessary to determine if you need a replacement.
If it's determined you need a roof replacement the replacement can be completed in as little as one day depending on the size of your roof. When we replace a roof, we pay attention to every detail to ensure your new roof is going to last.
Sometimes, all that your roof needs is some minor repairs. If some shingles have blown off or come detached it's much more cost effective to get them repaired rather than let weather penetrate the underlying materials and cause more costly damage. Minor roof repairs should be part of your annual roof maintenance routine.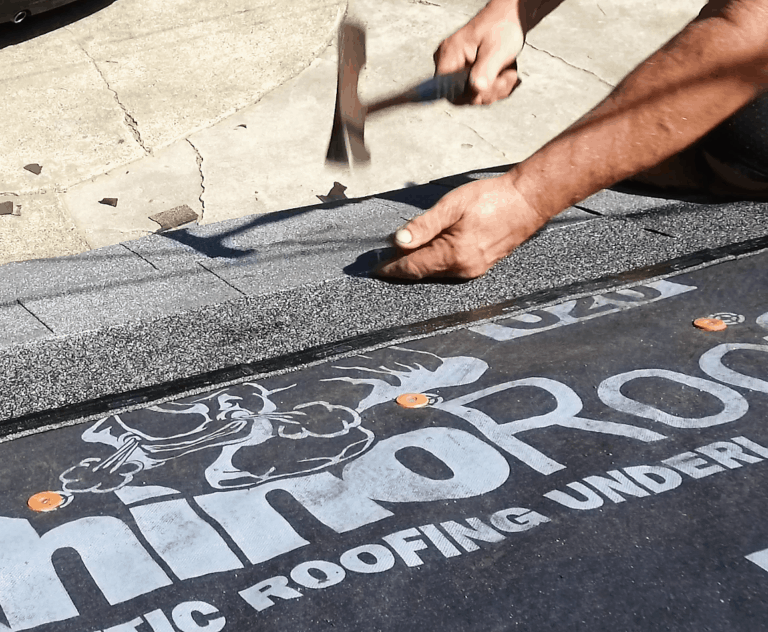 We install our roofs the old-fashioned way with a hammer and nails. Air equipment is designed for speed, but it doesn't always fully seat the nail to the decking. Sometimes the nail goes too far into the shingle and fails to properly hold the shingle to the decking. Sometimes the nails penetrate through the decking which leads to roof leaks. We focus on quality over speed. Hand nailing each shingle results in a durable, leak-free roof that will protect your home and family for years to come.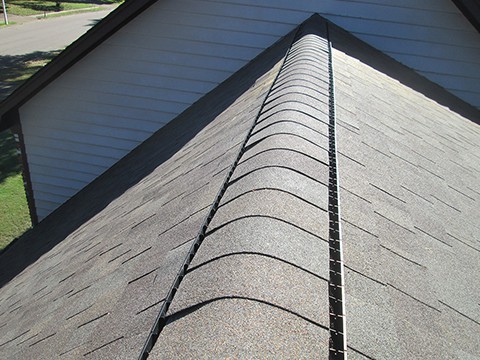 Quality Roofing Materials
Having a roof that lasts starts with using the right materials. We only use industry proven materials that are engineered for the Memphis area environment.
Common Signs Your Roof May be Leaking
A water stain can look like a puddle on your ceiling, with a brown ring. Sometimes stains occur in darker corners and are harder to see. Any discoloration on your ceiling or walls can indicate you might have a leak.
Sometimes you see moisture on the walls, but then it goes away. Even if it comes and goes, it's a sign that you may have a leak.
Look under your roof line. If there are water spots, you may have a problem with your flashing, which could be creating an interior leak.
Experience, thoroughness and craftsmanship are among the qualities that set Lucius apart from the competition, and makes us a leader in the roofing industry. If you're looking for experienced, reputable roofers in Memphis, Bartlett, and surrounding areas, submit the Estimate Form here on our website, or give us a call at (901) 752-1232 or (901) 382-0132. We'll take the time to thoroughly inspect your roof, report what we found, and provide you with a reliable estimate so you can make an informed decision before hiring us or anyone else to install your new roof.  Our roofers serve the Memphis, Bartlett, Germantown, Cordova, Collierville, Tennessee & surrounding areas in the Mid-South. We guarantee that every roofing job we perform will exceed industry standards, and adhere to the requests of the homeowner.