Memphis Bathroom Remodeling Contractor Services
Bathroom Renovation Experts
Every room in the home has a reason to be remodeled, but the bathroom should be near the top of the priority list. Many homes have standard, bland bathroom designs and there is definitely room for improvement. To ensure your home improvement project is of the highest quality, work with professional bathroom remodeling contractors in Memphis & Bartlett TN from Lucius Complete Home.
Our team of highly skilled professionals will ensure every step of your bathroom remodel is exactly as you envisioned, while remaining on budget, on time and on task.
There are many advantages to updating the bathroom. Not only can it increase the value of your home, but it can also make the space more functional, increase the efficiency of the room and create a spa-like atmosphere to relax and unwind. Entrust your bathroom vision to the knowledgeable team of experts at Lucius Complete Home. With over 30 years in the home improvement business, we have perfected customer care, honesty, integrity and all the services in the industry. Our bathroom remodeling contractors in Memphis, Germantown and Cordova TN will complete your renovation with our full satisfaction guarantee.
Some of Our Bathroom Remodeling Services
Tub to Shower Conversion

Shower Doors

Vanities

Tile Flooring & Walls
Convert  a Bathtub Into a Luxury Shower
If your home was originally only fitted with a tub in the bathroom, then let our team of experts turn it into a shower for your convenience. In a short amount of time, we'll provide you with a brand new shower that will save you loads of time in the mornings.
Shower Door Installation
Replace the existing grimy, outdated shower doors with an updated, clean, fresh look. The team at Lucius Complete Home can install new shower doors in your bathroom in no time at all. It's amazing the difference that new shower doors can make to the entire bathroom.
Bathroom Vanity Installation
One of the best ways to update the bathroom is to replace the existing vanity. Most homes contain an outdated one that could definitely use some renovating. For a complete update, consider replacing the sink, faucet and countertop at the same time. It helps to ensure everything flows together.
Tile Installation & Repair Contractor Services
Our specialized team at Lucius Complete Home can install new tile in your bathroom, or just update the old tile. We repair and fix broken and damaged tile as well as the walls in the bathroom. Consider adding an addition to the space, or repairing existing water damage. Our team can handle anything. Learn more about our Tile Installation & Repair Services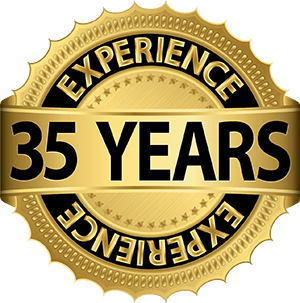 With over 35 years of experience in home improvements, We have some of the best knowledge in the industry. All of our team of bathroom remodeling contractors are highly trained and considered experts in their field. We guarantee that every bathroom remodeling we perform will exceed industry standards, and adhere to the requests of the homeowner.