Driveway & Patio Installation
Driveway & Patio Installers
Concrete is one of the most versatile and affordable materials for surfaces like driveways, patios, walkways, pool areas and other outdoor living spaces. Concrete is a popular choice among homeowners not only because if it's functionality, but because it lends itself to a wide variety of design options. Concrete comes in many colors & textures, and can be molded to fit almost any landscape and to enhance a home's structure & design.
Lucius concrete contractors are skilled and knowledgeable in proper concrete paving, reinforcement, & weatherproofing techniques, and we're familiar with the unique needs and challenges of both residential & industrial concrete surfacing. Let one of our concrete masons take a look at your project and offer suggestions & design ideas that might save you time and money while providing you with a durable and attractive concrete driveway, walkway or patio that will last for years to come.
Our concrete contractors serve the Memphis, Bartlett, Germantown, Cordova, Collierville, Tennessee & surrounding areas in the Mid-South. To get started on your project, just submit the
Estimate Form
here on our website, or give us a call at (901) 752-1232 or (901) 382-0132.
Interlocking concrete & stone pavers are an excellent choice for both residential and commercial applications. Not only are they aesthetically attractive & durable, they provide a safe, non-skid surface for vehicles & pedestrians. Pavers require little maintenance, and stand up to the weather, but they are also easy, and affordable to replace when damaged. They come in a variety of shapes and colors that can add a touch of class and elegance to the design of any home & landscape.
Lucius has some of the most skilled brick and stone masons in the Memphis, Bartlett, Germantown, Cordova, Collierville, Tennessee & surrounding areas in the Mid-South. In addition to our stone & concrete paver installation services, we also build retaining walls, fireplace re-facings, chimneys, outdoor grills, landscape / flowerbed edging, & more. Learn more about our stone and brick masonry services here on our website.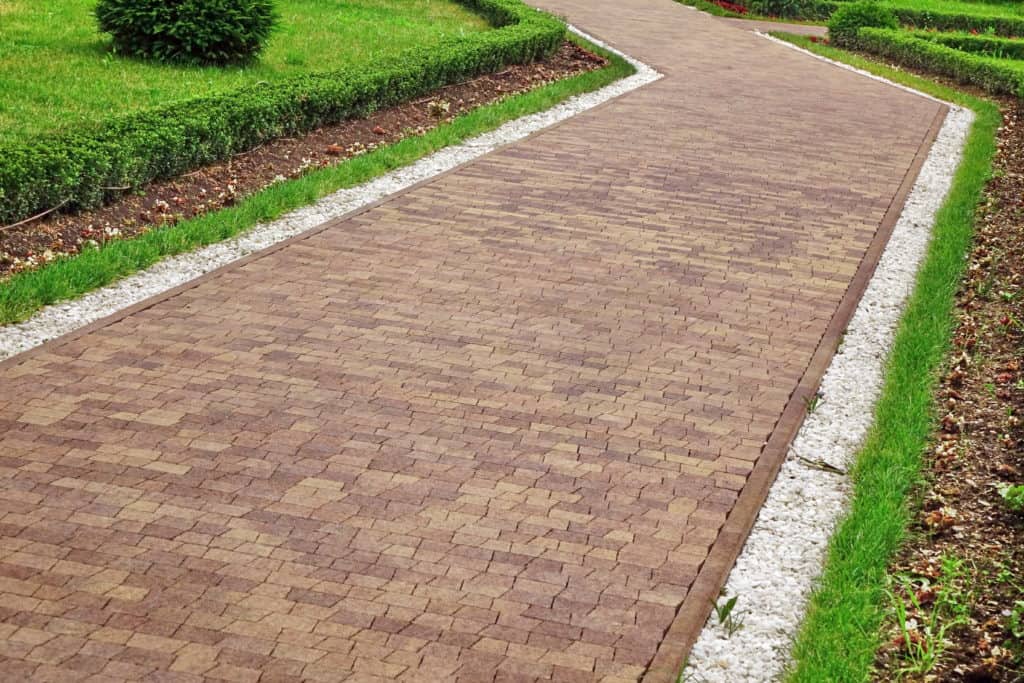 With over 40+ years of experience in home improvements, we have some of the best knowledge in the industry. Our team of concrete contractors & stone masons are highly trained and considered experts in their field. We guarantee that every driveway and patio job we perform will exceed industry standards, and adhere to the requests of the homeowner.