Insulated Vinyl & Fiber Cement Siding
Insulated Vinyl & Fiber Cement Siding Installers
Most Popular Alternatives to Wood Plank Siding
If your home's exterior has taken a beating from the sun & weather, and you're spending more time and money scraping, replacing rotten wood, re-painting, then it may be time to consider upgrading to a more modern & durable alternative, such as Fiber-Cement Siding, or Insulated Vinyl Siding. Both varieties come in a wide range of colors, sizes, and designs, with trims, and accent options to compliment the exterior of almost every home. Vinyl Siding and fiber-cement siding (aka Concrete Fiberboard Siding) are the most popular alternatives to wood plank siding, and for good reason.
Concrete Fiberboard Siding
If it's time to replace old, weather beaten siding on your home, garage, room addition, workshop or storage shed, consider fiber cement siding. Like conventional, or vinyl siding, concrete fiberboard will provide many years of protection from the elements. It's made primarily from sand, cement, and wood fiber (often a recycled wood-fiber waste product). Concrete Fiberboard siding typically costs a bit more than vinyl siding, but it outlasts all other siding materials, often by decades.
Because of it's sand and cement contents, fiberboard is resistant to fire, wind, rain, termites, and other insects. No matter how damp it gets, fiber cement siding will never warp or rot, and it holds onto paint like no other siding material because it can be ordered primed & painted at the factory, or on site by our installers. We use only the highest quality Norandex® brand materials in all of our siding projects.
Learn why fiber cement siding gives home & commercial exteriors a winning edge on Houzz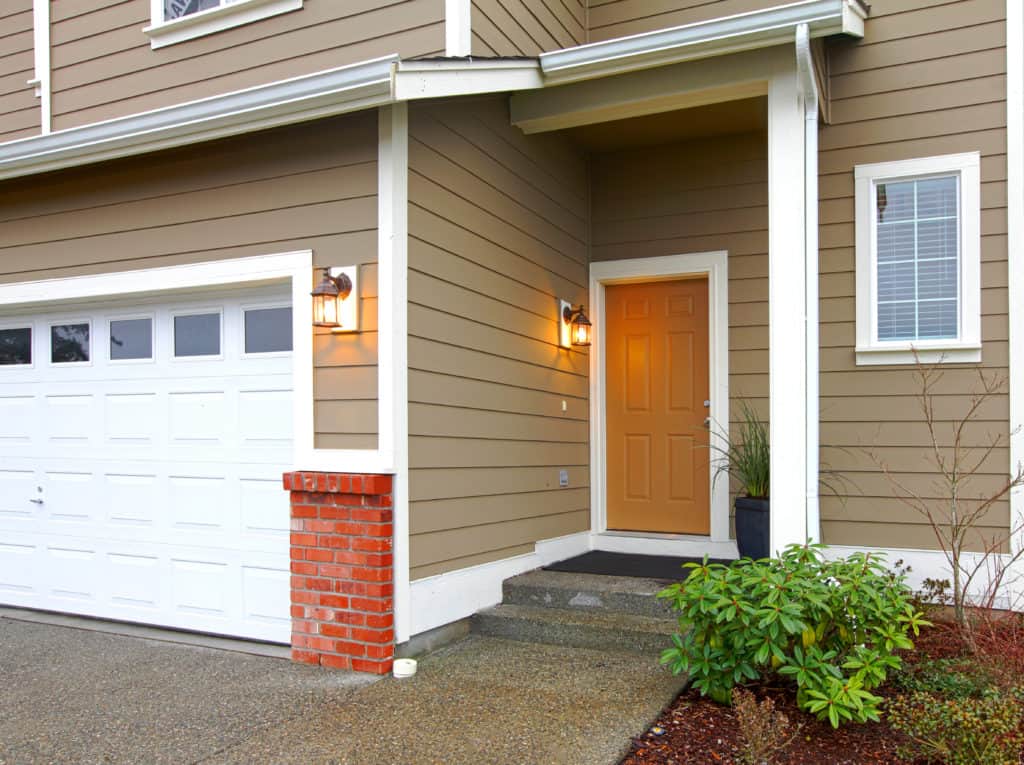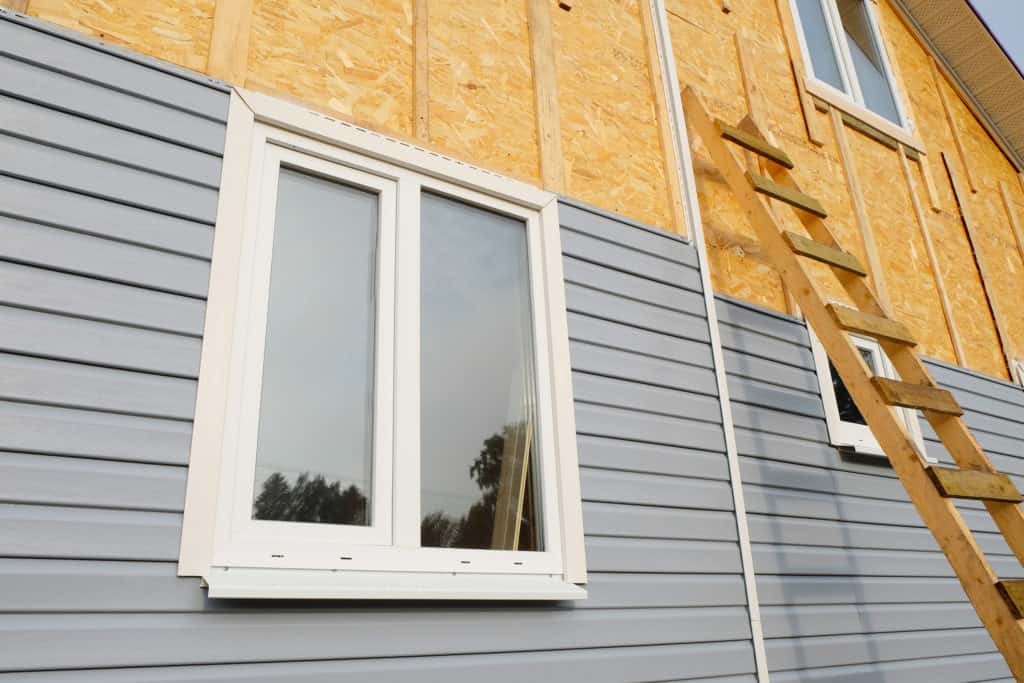 Vinyl & Insulated Vinyl Siding
Vinyl is the most popular siding material today, and for many good reasons. Not only is it affordable, it never needs painting, just an annual cleaning with mild soap and water. It's also durable and outperforms most other exterior cladding, including brick. We install the highest quality Norandex® brand products, which come in a variety of profiles, colors, and textures, with trimming and accessories to enhance almost any home or commercial architecture.
You can blanket your home in savings with Insulated vinyl siding. It's a popular choice among homeowners, because it combines beauty, durability, and environmental sustainability, with the added benefit of improved energy efficiency. It's ability to reduce thermal bridging has earned its rating as an ENERGY STAR® approved building material.
Learn about the advantages of vinyl siding for homeowners and the environment at vinylsiding.org
For the best care, maintenance, and cleaning techniques to protect your siding investment, check out these cleaning and maintenance tips.
If it's time to renew the exterior of your home, set up a consultation & estimate with one of our siding installation experts to talk about your ideas, and discuss some cost-effective ways to add an extra layer of protection and value to your home with insulated vinyl or fiber cement siding by Lucius Complete Home.
To get started on your project, just submit the Estimate Form here on our website, or give us a call at (901) 752-1232 or (901) 382-0132.
Lucius has an experienced team of siding installers and contractors serving the Memphis, Bartlett, Germantown, Cordova, Collierville, Tennessee & surrounding areas in the Mid-South.
With over 40+ years of experience in home improvements and energy effiicency, We have some of the best knowledge in the siding industry. Our team of siding installers are highly trained and considered experts in their field. We guarantee that every insulated vinyl and fiber cement siding job we perform will exceed industry standards, and adhere to the requests of the homeowner.